THE DEVELOPMENT OF OCEAN EDU VIETNAM
Ocean Edu Vietnam is a registered trademark of Ocean Education Corporation, invested by Lincoln School of Management Singapore – a division of Human Capital Education Group.
LOGO AND SLOGAN OF OCEAN EDU
Logo: Ocean Edu Vietnam logo symbolizes a lighthouse – a guiding light empowering our students with english skills
Slogan: "Turn on your potential"
A message that Ocean Edu wants to convey to our students that Ocean Edu Vietnam will always strive to turn on the potential and help our students achieve their goals.
PATHWAY (COURSES)
The courses of Ocean Edu Vietnam are designed and developed in accordance with the international standards and are suitable for all ages , helping the students to achieve their goals/target.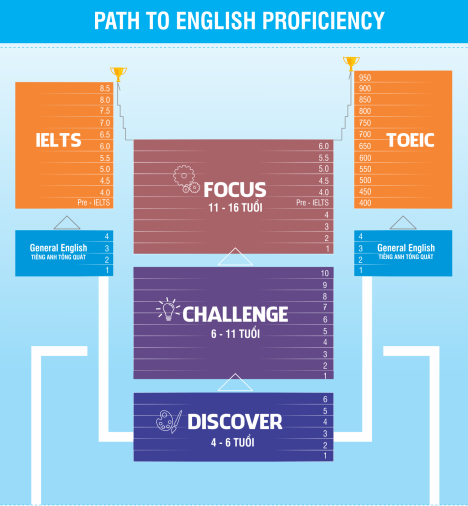 TEACHERS
Ocean Edu Vietnam is home to more than 300 Qualified foreign teachers that includes native and non-native speakers. Want to be part of our growing foreign teachers? Click Here.
FACILITIES AND TEACHING EQUIPMENT
Ocean Edu Vietnam fully understands that technology plays a vital role in todays education. Ocean Edu provides modern facilities and tools that will be essential to their learning.
VIETNAMESE STAFF
Professional, enthusiastic and dedicated staff in taking care of our customers and students.